Free vending machines – pay only for drinks/snacks.  Click below to get a quote.
Ice Cold Drinks | Huge Capacity | Just 18″ Wide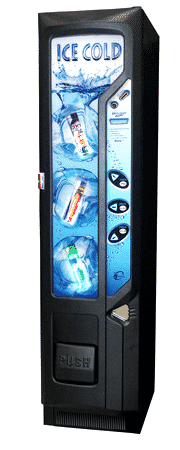 Just perfect for today's more stylish office, leisure and commercial environment, the Chillout provides an Ice Cold refreshment solution of huge capacity yet incredibly small size. Compatible with an enormous range of canned and PET bottle products, the Chillout is truly the next generation of dispensers.
Features
Products are displayed in crystal clear display panels for maximum user appeal

Innovative, animated display backlighting

All lighting is energy efficient, environmentally friendly LED

With a width of just 18 inches this high capacity machine is ideal for situations where space is at a premium
Find out more about our hassle free vending service
Contact us today: 0800 587 4516.
Only takes a few seconds!