Free vending machines – pay only for drinks/snacks.  Click below to get a quote.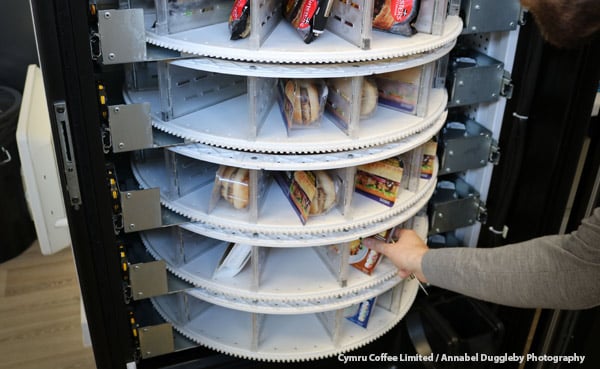 Repairs and Servicing
Our experienced service engineers can install, repair and service the vast majority of vending machines on the market.  We specialise in repairing hot drinks machines (both in-cup and automatic), snack machines, cold drink vendors and water coolers.
We can carry out repairs and servicing on-site across South and East Wales.
Fill out our contact form or give us a call to obtain advice from one of our engineers free of charge and with no obligations.
Find out more about our hassle free vending service
Contact us today: 0800 587 4516.
Only takes a few seconds!